Welcome to Nursery!
View our room tour on our Facebook page:
www.facebook.com/Silvertreeprimaryschool 
This slideshow requires JavaScript.
About us
Silver Tree Primary School and Nursery opened a 26 place nursery provision in April 2019 for children aged 3 and 4.
The school controls its own nursery admissions, ensures quality provision and gives flexibility in staffing. Children in our nursery are provided with the same level of good quality education as the rest of the school with a qualified teacher in the Early Years Team.
In Nursery, the class teacher is Miss Whitworth. Our Early Years Team Lead is Miss Ray. Miss Ray is the Reception class teacher with assistance from Mrs. Lewins, Mrs Rowntree and Mrs Hedley.
Please contact the school to arrange a meeting with the Headteacher, Mrs Maughan, to discuss further details and arrange a visit or complete the application form below and return it to the school office.
At Nursery we are all about PLAY! Child-led, play-based learning! The adults' role is to join play and encourage, model, guide, help and facilitate learning. 
There are many core resources that are available all year. Other resources are changed, sometimes following the play interests of a group of children, sometimes to encourage specific skills to develop. 
We are active every day in Nursery! Physical Development is a core curriculum area. Small children need to move in various ways, partly because it is a crucial way of interacting with the world and partly because they have constantly growing bodies to adapt to and they are instinctively practising many new skills. We have free access indoors and outdoors for most each day.  
15 or 30 hours Free Childcare – Am I Eligible?
Parents can check whether they could be eligible for a range of government childcare offers, including 30 hours, via Childcare Choices here or the Childcare Calculator here.
Nursery Breakfast Club
If you require childcare before nursery school starts, please complete the Breakfast Club section on the above application form and return to the school office. Breakfast is served from 8am onwards and costs £4 per session.
Please ask the school if you require after school provision.
Further Information
Further information about our nursery and a Nursery Application Form can be found by clicking the links below:
COVID-19 Home Work Information
If your child has been asked to isolate, has symptoms or someone in their home is displaying symptoms; they must isolate until they receive a negative test or they have isolated for 10 days and have no further symptoms.
If your child is working from home, please work through the below subject areas as they will not be able to complete the work they have missed when they return to school.
If your child is absent, the links from our Class Dojo page should automatically send you to the tables below, if they haven't, please scroll down to find your work.
Our curriculum has three core areas. These areas are the foundation of all learning in EYFS:
| | |
| --- | --- |
| Personal, Social and Emotional Development: | this includes building good relationships with other children and adults, safe and age appropriate independence, self confidence and awareness, understanding and managing behaviour and feelings. |
| Physical Development: | this involves big whole body and small moves (finger), building strength, coordination and control. It also includes age appropriate self-help and independence skills. |
| Communication and Language: | this embraces listening, understanding and, of course, speaking. |
There are also four specific areas. The specific areas include essential skills and knowledge.
| | |
| --- | --- |
| Literacy: | fostering a love of books and tuning our ear into rhythm, phonic sounds, alliteration and rhyme. Also enjoying playful mark making and drawing. |
| Maths: | number, including counting, more and less number rhymes and exploring early adding and subtracting using real objects. Also awareness of pattern, shape and measures. |
| The World: | this has three aspects: me, family and other people, the world around me, making thing operate and using early technology. |
| Expressive Arts: | using a range of materials to make things, being imaginative myself and with others. |
Here is a link to the Birth to matters document that explains this in further detail:
https://www.birthto5matters.org.uk/prime-areas-of-development-and-learning-lay-vital-foundations-in-the-early-years/
Online Learning
Your child will need access to an electronic device (such as an iPad, tablet, mobile phone or laptop) to access the following links. If you do not have any of these devices or would like a Kindle Fire tablet to use at home; please contact the school office and they will arrange for you to loan one for the duration of your child's absence.
If you do not have access to the internet contact school or if needed paper copies can be given.
Over this term our Topic is 'Me & My Family'.
This topic will be covered over the term and will have strands of 'All about Me', 'Likes and dislikes', 'Autumn' and 'Christmas'.
Here is a topic web to help support your learning Autumn Term Curriculum map 
Through out every day we try to ensure children are challenged, independent, physically active and join in social times as much as possible.
Prime Subjects:
Personal, Social and Emotional: 
We are focussing on our feelings. We feel a lot of feelings through out the day. Use this video to talk about different feelings. When do we feel this way? How will others know we are feeling this way? Can you create a face using different materials and explain what emotion this is?
Communication & Language –
We are looking at a variety of stories which demonstrates different families. Here are some links to some stories that we will read in class. We encourage children to look at the pictures. If you have some favourite stories about families please share these with Miss.Whitworth too!
Phonics – In phonics we will be focusing on Phase 1.
Aspect 1- Environmental sounds.
Here is the planning that we will be following. We will only be focusing on Aspect 1 until half term.
For rhymes please continue to explore a variety of Nursery rhymes from the website:
https://www.bbc.co.uk/teach/school-radio/nursery-rhymes-a-to-z-index/z4ddgwx
Physical Development – 
We are focussing on large motor movements. This includes climbing, running, walking, clambering and crawling. We do lot's of movements to music. See if you can join in with these action songs:
https://music.youtube.com/playlist?list=OLAK5uy_lA3644wp4ghDK_X8sEoiU92oKdXLN8_0g 

Specific areas:
Maths – We are practicing our counting and general number understanding. This is through
Counting – https://www.topmarks.co.uk/maths-games/3-5-years/counting 
Counting songs and rhymes – https://www.bbc.co.uk/teach/school-radio/nursery-rhymes-counting-songs/zn67kmn
Enjoy some counting songs such as: 12345 Once I caught a fish alive, 5 little ducks went swimming one day, 5 little speckled frogs.
We explore shape through building and construction. We talk about different shapes we can see around us through real life experiences. Use your blocks to build: A house, ,A castle, A tower.
General games for Nursery age children can be found here: https://www.topmarks.co.uk/Search.aspx?Subject=16&AgeGroup=1 
Knowledge and Understanding of the world:
We are learning about Diwali and The Christmas Story. We will be about learning about how people celebrate Diwali and what the Christmas Story is about.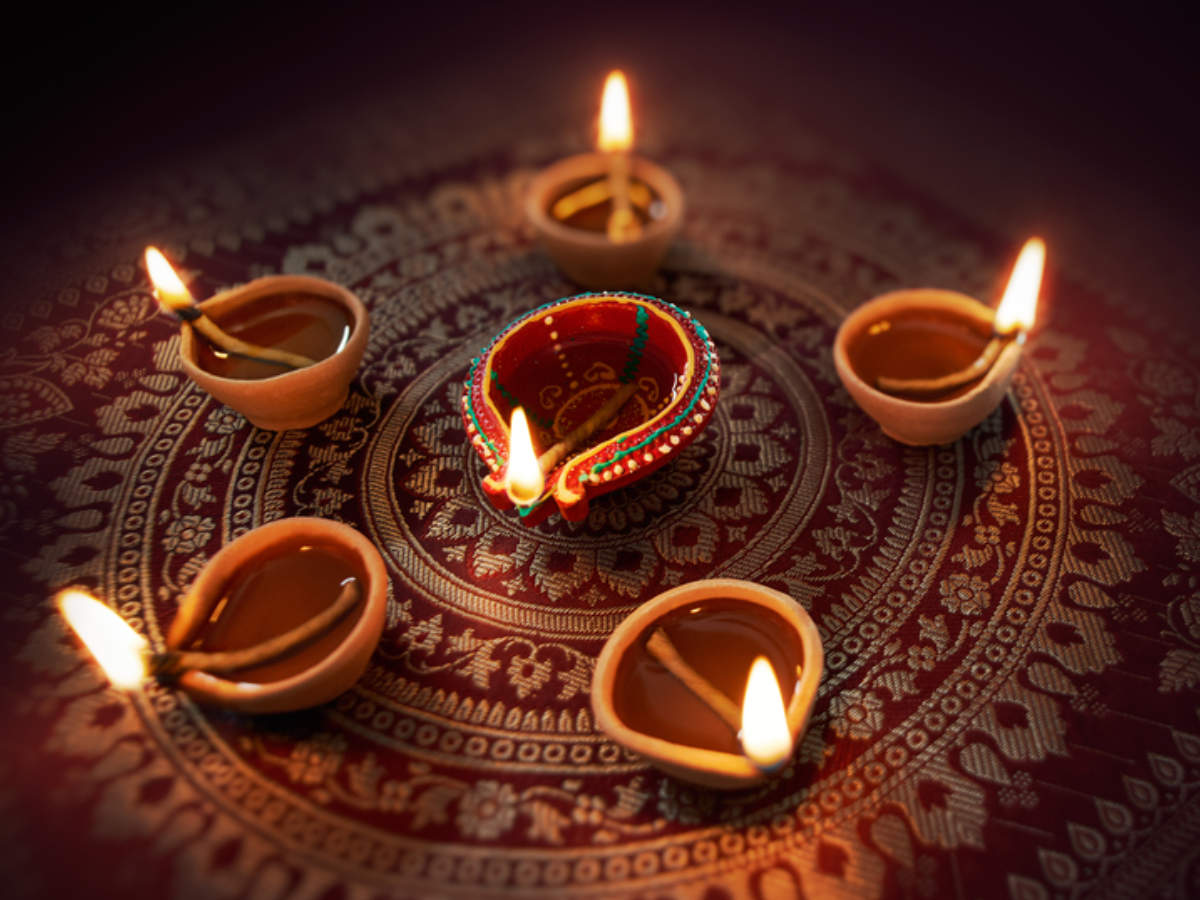 https://www.bbc.co.uk/cbeebies/watch/presenters-nativity-story
Watch this clip of the Christmas Story. Can you complete these tasks based around the Christmas story:
*Sing the Nursery rhyme – 'Twinkle Twinkle Little Star'.
*Create the puppets: Mary, Joseph and Baby Jesus and have a go of acting out a simple version of the story.
*Build a stable using blocks, bricks, lego or anything that you have!
*Create your own animal masks like those found in the stable.
Expressive arts and Design:
We will be using music frequently throughout our day. We use this to move our bodies to rhythms and beats. Use these songs to see if you can move rhythmically.
https://www.youtube.com/watch?v=RNUZBHlRH4Y 
Literacy – 
In Nursery we don't tend to focus on 'writing' words or names unless your child is ready. This normally happens in the term before they move to Reception. In Nursery we tend to mark make and give meanings to marks as we draw and paint. In class we use a programme called 'Squiggle While You Wiggle' to mark make and practise making different movements with marks. So grab some 'flipper flappers' (This could be 2 pieces of ribbon; 2 socks; 2 tissues – anything to have to wave around and grip whilst you're moving) and enjoy these action songs:  https://www.youtube.com/watch?v=zgLdGCdkKDU 
To enjoy stories and songs use the links found in Communication and Language.
Planning information
Medium term Plan- Nursery Autumn 1 activities
Medium term Plan- Nursery Autumn 2 activities
Medium term Plan- Nursery Spring 1 activities
Medium term Plan- Nursery Spring 2 activities
Medium term Plan- Nursery Summer 1 activities
Medium term Plan- Nursery Summer 2 activities
Nursery long term plan 2021-2022
Other activities to support our learning that can be used at home are:
Maths
Our maths planning is very simple for this half term. We are focussing on
Number songs and rhymes, Positional language, Modelling number language, size and pattern.
Here is game where you can practise pattern making:
https://www.topmarks.co.uk/ordering-and-sequencing/shape-patterns
Here is a link for some number songs:
https://www.bbc.co.uk/teach/school-radio/nursery-rhymes-counting-songs/zn67kmn 
https://www.bbc.co.uk/cbeebies/shows/numberblocks  
https://www.topmarks.co.uk/learning-to-count/teddy-numbers (Numbers to 5)
Literacy
This half term we are focussing on enjoying looking at stories, recalling some information and talking about what might happen next. This could simply be something like:
What was that character called? What was this story called?
What do you think might happen next?
How did that make them feel? Why?
To access reading books online please use the Oxford Owl free online learning
Oxford Owl Online Learning Hub
Phonics
For support on teaching your child phonics please access the following:
https://www.phonicsbloom.com/uk/game/list/phonics-games-phase-1
https://www.phonicsplay.co.uk/resources/phase/1
https://www.bbc.co.uk/teach/school-radio/eyfs-listening-skills/zbc4y9q